Methylation lab tests - anxiety, depression, ADD, agoraphobia & more
Methylation lab tests - anxiety, depression, ADD, agoraphobia & more
Methylation lab tests - anxiety, depression, ADD, agoraphobia & more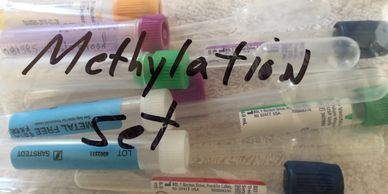 Since 2016, Dr Crowe and the medical team have been looking into research about how our body's genetics break down and use nutrients -- and the relationship to anxiety, depression ADD, ADHD, agoraphobia, autism, anorexia, bi-polar disorder and other behavior issues.
See the Download below for more info.

They invested much of 2016 & 2017, including extensive CE Chicago seminars at the Walsh Institue -- focusing on how new lab tests identify genetic errors that can be treated with alternatives and/or fewer psychiatric medications. Overall about 25% say "changed my life", 25% say "helps a lot", 25% say "helps somewhat", and 25% "meh". Call us to discuss.